SZ-ZK080 Glass drilling machine is a glass processing machine which is easy to drill holes on sheets of glass and is equipped with upper and lower drilling bit. An automatic cylinder drives the lower-drill bit while the upper bit is operated by pneumatic or manual. Holes of different sizes can be achieved with bits of different diameters. This machine works efficiently; it has low glass damage and is easy to operate.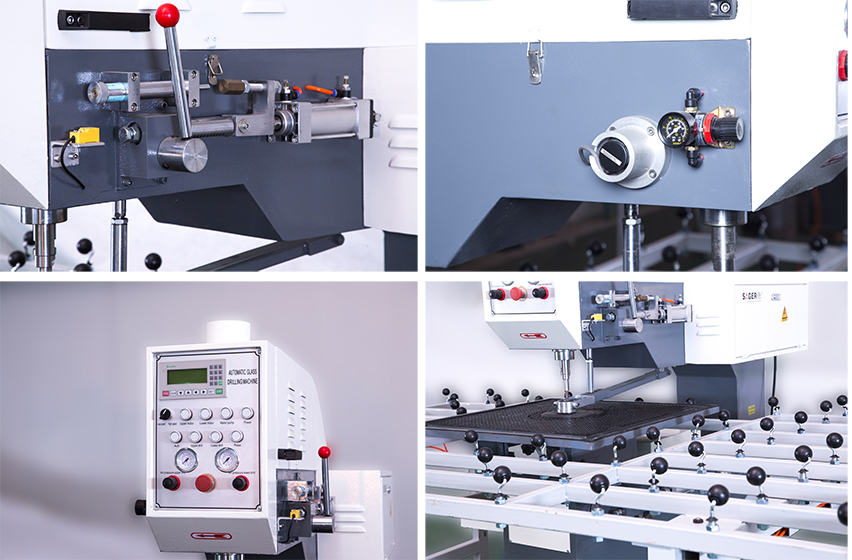 | | |
| --- | --- |
| Diameter | Φ4-80mm |
| Glass Thickness | 3-30mm |
| Max.Glass Size | 2000*2700mm |
| Power | 3.8KW |
| Table Height | 870mm |
| Dimension | 2200*2520*1700mm |
| Weight | 1100kg |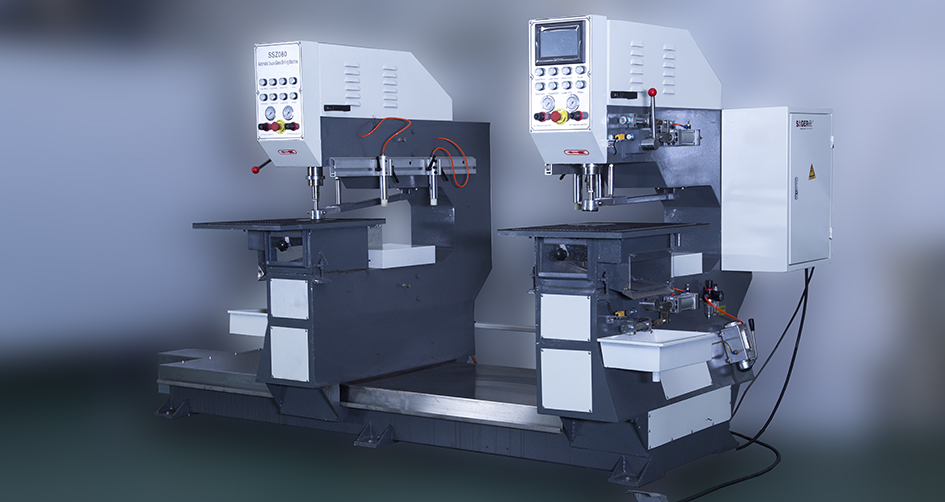 SZ-ZK080T Glass drilling machine is consisted by double drillers, which one is fixed on the base, and another one is movable by means of ball screw and slide way, the move distance is controlled by PLC with touchscreen, both the driller can work at same time or separately. Both the upper and lower drill bits can works idiomatically, it is easily to drill holes on sheet glass.
| | |
| --- | --- |
| Diameter | Φ4-80mm |
| Glass Thickness | 3-30mm |
| Max.Glass Size | 2100*3000mm |
| Power | 3.95KW |
| Table Height | 870mm |
| Dimension | 2200*2520*1700mm |
| Weight | 1600kg |