The glass cutting machine equipped with: Control panel with incorporated independent Computer WiFi and 21" Touch Screen , software packet with optimization program developed in Multitasking systems with 250 parametric preconstructed shapes, user graphic interface for the managing of the cutting cycle and machine monitoring , hydraulic tilting surface, air cushion, ventilator for the movement of the sheet on the surface, , double zero for the cutting of laminated glass, security systems following the laws,handbook in English.
We has developed a new concept to build the glass cutting machine, every single part of the machine are designed with 3D CAD technology, processed by CAD CAM and machined with CNC Working Center.This innovative system is the only way to guarantee perfect uniformity and constant quality of all the glass cutting machines that are being built and every single parts of glass cutting machines can be easy to replace if needed, even the felt table surface.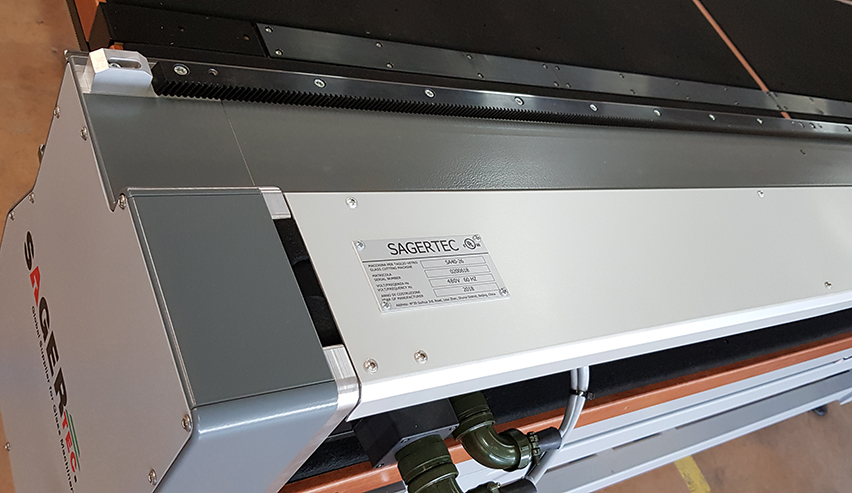 The bridge of glass cutting table is made in rigid Steel. The whole system is very stable and insensitive to temperature changes, assuring a minimum wear and tear. the trolley the glass cutting table is made of aluminium. The cutting head of the glass cutting machine is made with special machines with hundredth tolerances. Going up and down system of the cutting head is guided by a system with re-circulation of ball-bearings, to reduce the friction as much as possible and guarantee the cutting head reply to glass sinkings.

Sliding systems of the bridge are made with a pinion-rack system. The racks and the pinions are tempered and refaced. The teeth racks are turned towards low. One pinion are placed on the two sides of the bridge (two in all), to keep always perpendicular the bridge to the cutting table during the acceleration and deceleration phases. On Two side of the table is applied one linear guide and one rack, to obtain a overall bridge stability during the cutting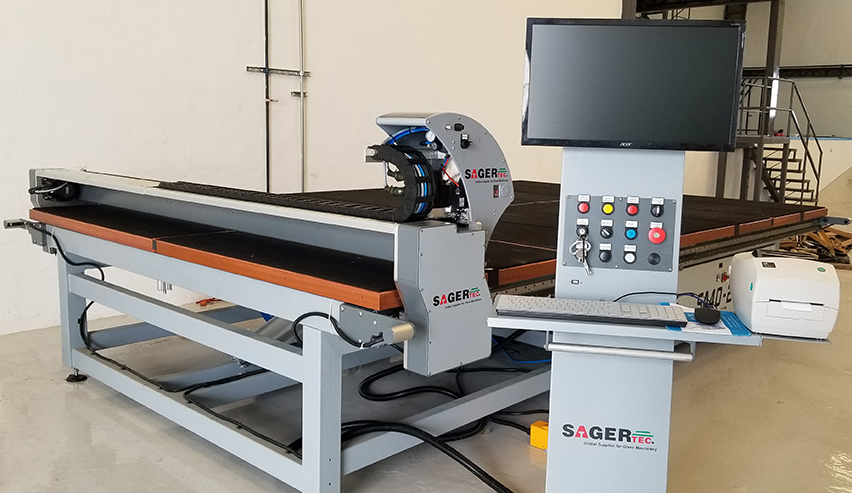 User interface:
On a Multitasking systems, control of three interpolated axles, easy-to-use, with icons and buttons of the relevant command, with Computer WiFi and 21" Touch Screen.
Optimisation program:Optimization software PerfectCut, Included a 250 parametric shapes library, import/export data.
Hydraulic with 2 cylinders with anti-fall safety valves. A valve splits the oil flow up on the hydraulic power cabinet, to guarantee a long duration of the simultaneousness of going up and down of the pistons. This avoids shakes and vibrations of the work surface through the time.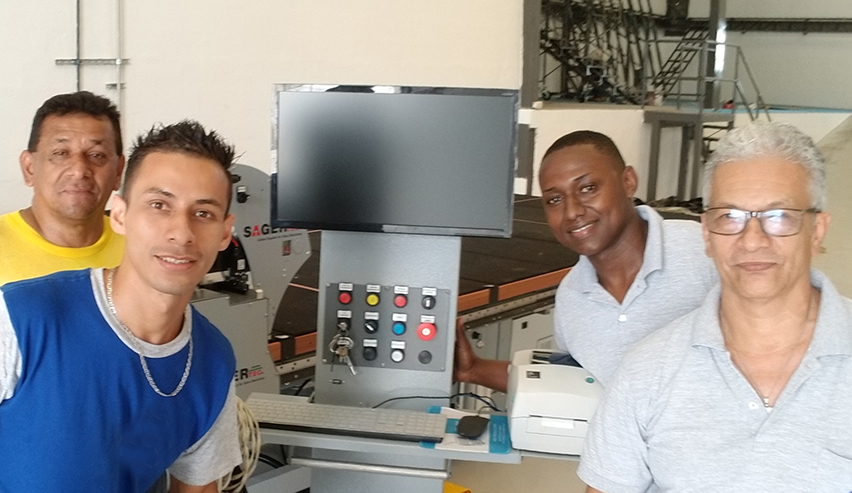 | | |
| --- | --- |
| Model | SZ-SA4026 |
| Max.Glass size | 4000*2600mm |
| Glass thickness | 3-19mm |
| Optimization software | PerfectCut |
| Cutting speed | 160 meter/Min. |
| Cutting Tolerance | +/- 0.15 mm |
| Power | 8KW |
| Weight | 2200kg |
| Dimension | 4250*2850*900mm |